By Lisa Plotnick
The arrival of spring in Boston is not complete until Opening Day. By this, I refer not to Fenway Park (for America's pastime), but to Cruiseport Boston (for my pastime). May 3 marked the beginning of the 2013 cruise season in Boston, as Norwegian Cruise Line's Norwegian Dawn embarked on the first of her weekly, seasonal cruises to Bermuda. And, NauticalNotebook was there to capture the first departure of the season. Welcome home, Norwegian Dawn. And welcome, spring!
(All photographs and video are copyright NauticalNotebook.com and may be used with proper attribution.)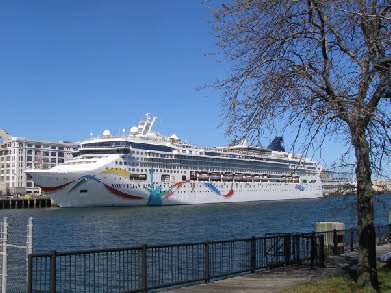 Norwegian Dawn at Cruiseport Boston, May 3, 2013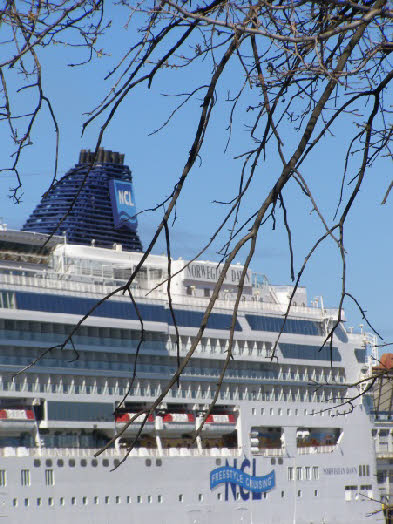 Although some trees are bare, spring has arrived.
Cruiseport Boston is located next to the Boston Design Center.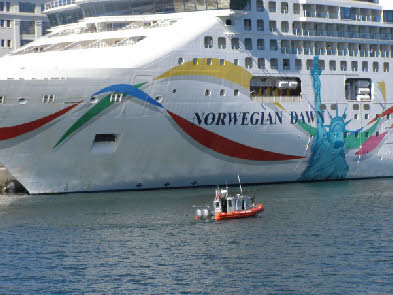 US Coast Guard in action.
Here comes the tug.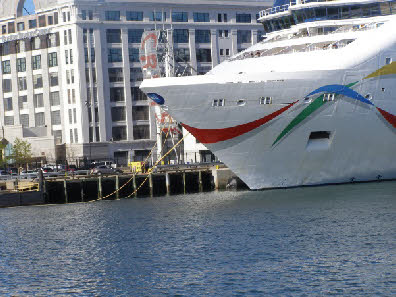 Ropes are cast off...
...and she's on her way.
Yours truly waving goodbye to our ship.
Getting into position.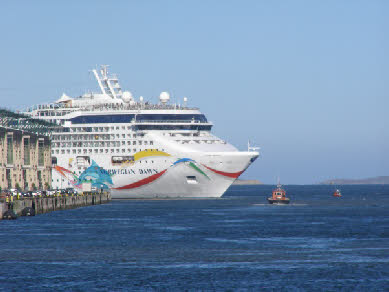 Pointed in the right direction.
Heading to the Atlantic as a plane descends to Logan Airport and a cargo ship is unloaded.
And, there she goes. Bon voyage, Norwegian Dawn!
Added bonus: video!